manuel antonio
surf school
surfing-live it, learn it, love it
Face Your Fears and Live Your Dreams with MASS.

Founded in 2004, Manuel Antonio Surf School (known as MASS to the locals) is the original surf school of Manuel Antonio, Costa Rica.  We are set in an ideal location with consistent waves and access to several different breaks, making it the perfect spot to teach surfers of all levels, from beginner to advanced. MASS offers daily surf lessons, an all-inclusive surf camp as well as various adventure tours and packages. We also offer vacation concierge services so you need go no further than MASS to plan your entire vacation.
Surrounded by the breathtaking beauty of nature, our Villas offer an unparalleled experience for surf enthusiasts and nature lovers alike. Picture waking up to the gentle symphony of tropical birds and howler monkeys, and then grabbing your surfboard for an exhilarating ride on the waves just minutes away from your doorstep.
MANUEL ANTONIO – QUEPOS
The coast of Quepos is rightly famous for record-breaking offshore Sailfish, Marlin, Dorado, Wahoo, and Yellowfin Tuna. On shore, Roosterfish, Snook, and Snapper are frequently reeled in. If you are in the Quepos – Manuel Antonio area and want to try Costa Rica fishing, we will provide everything you need to have a fantastic fishing experience.
---
THE "COCODRILO XVII"
Our 28FT Center Console "Cocodrilo XVII" is wholly rigged with everything necessary for safety, fun, and a successful Quepos, Costa Rica, fishing experience. The boat is equipped with a Single300 HP Suzuki (28 kt. cruise speed) and has full electronics, controls, Rupp spreader riggers, and teaser reels.
GPS
Fish Finder
Tuna Tubes
Icebox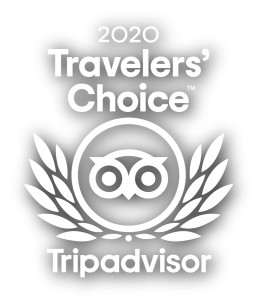 playa dominical,playa manuel antonio and isla damas
Manuel Antonio Surf School and Endless Olas Surf Camp is Costa Rica's authentic surf camp and surf lesson provider.
Catch a wave at one of the world's best surf spots
To some, surfing is a lifestyle that involves traveling to the farthest reaches of the world in search of uncrowded waves peeling perfectly across the horizon. To others, it's a fun-filled activity to be enjoyed on leisurely vacations to tropical locales
 Manuel Antonio surf school (MASS) and its Endless Olas Surf Camp is much more than a typical surf school or camp. MASS is a family-owned and opérated business that was founded in 2004 by a passionate local surfer who wanted to share the benefits of this sport with aspirina surfers from around the world. Since then, the company has done just that with surfers of all levels, ages and abilities.  MASS takes pride in our product and we only use a team of highly trained professionals to teach surfing. We take it a step further for those serious about improving their surfing ability by providing in depth surf coaching using videos and pictures to provide feedback on surf form, wave selection, etc. MASS provides surf coaching both in a daily lesson format and through our all-inclusive surf camp, Endless Olas Surf Camp, where students can stay for several days in order to master surfing, enjoy outdoor adventures and discover the natural beauty of Costa Rica through the eyes of a local for an authentic experience.
hook the fish of your dreams at one of the world's best fishing spots
MASS Costa Rica
Email:info@masurfschool.com
Tel:
+506 2777 4842
+506 8555 3470